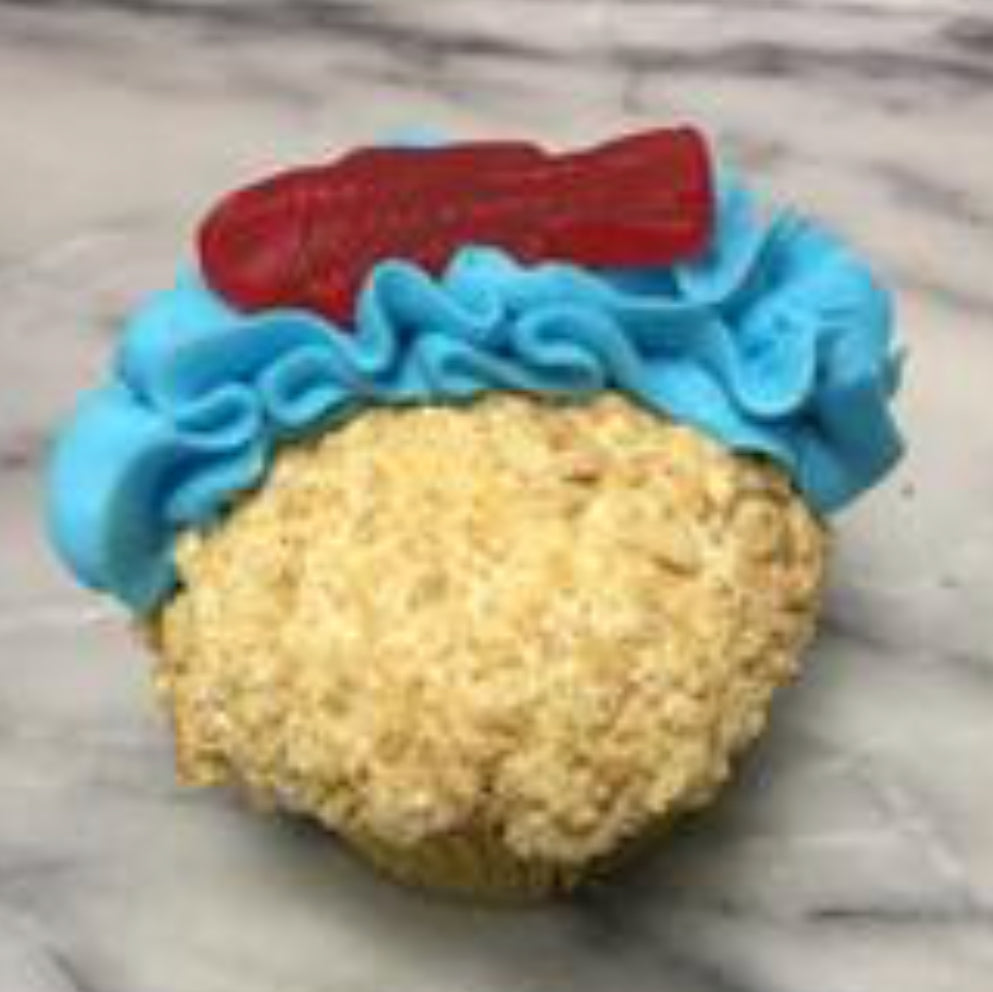 Cupcake Jars - Belmar
You know, setting up our shop on the Jersey Shore, we have to honor the town we're doing business in.
Belmar is French for 'Beautiful Sea' so, we've created a Cupcake which represents our Seaside roots.
Vanilla Cake, Blue Buttercream 'waves', a crushed Graham Cracker 'beach', and a Swedish fish.
Each Sweet! Cupcake Jar is filled with 2 of our fresh baked Cupcakes.

Each Jar arrives READY TO EAT, right out of the jar!