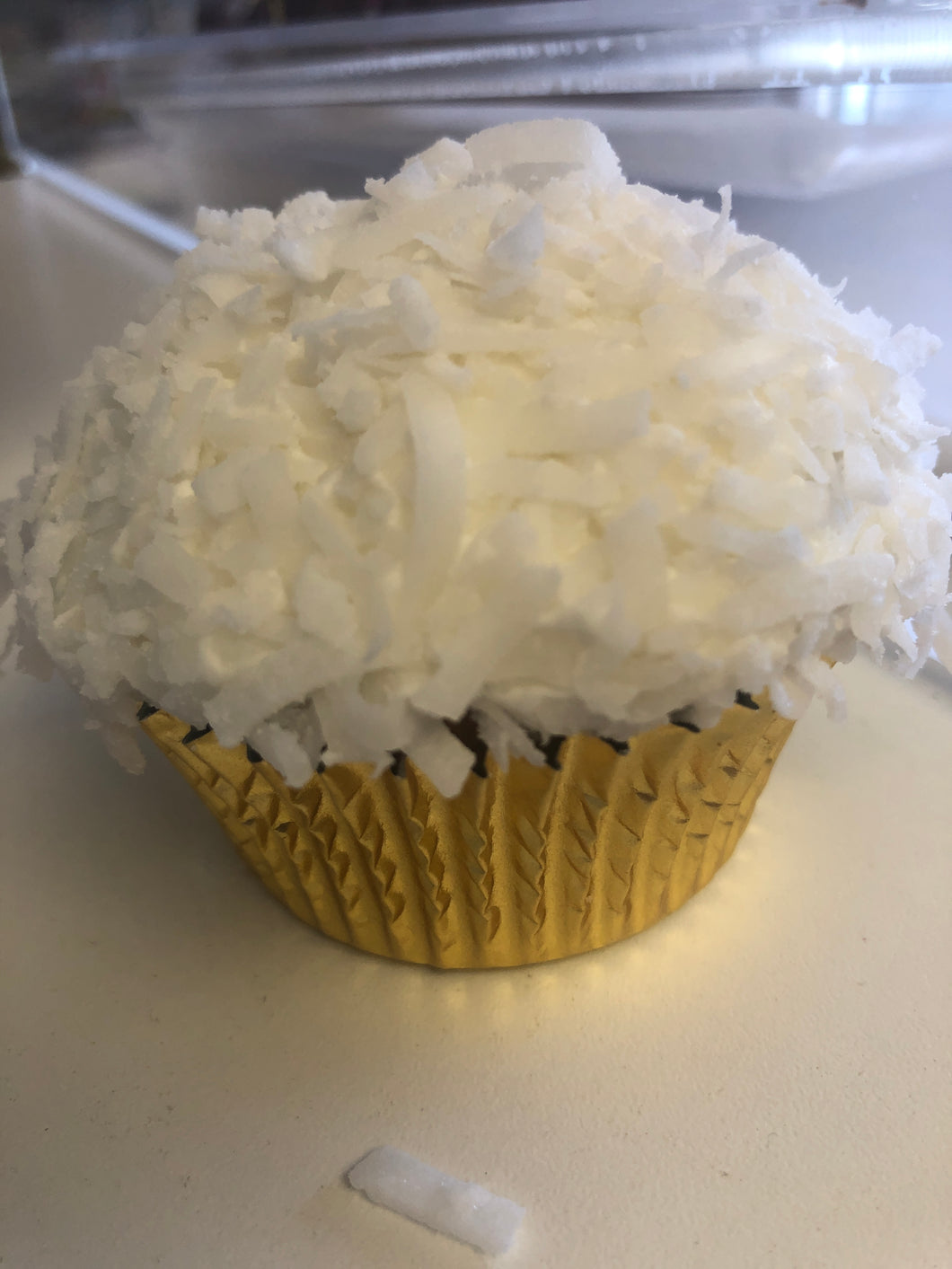 Cupcake Jars - Coconut
Our Coconut Cupcake Jars have 2 delicious Coconut Cupcakes in each Jar.
Vanilla Cupcake frosted with Vanilla Buttercream and rolled in fresh Coconut flakes. 

Each Sweet! Cupcake Jar is filled with 2 of our fresh baked Cupcakes.
Each Jar arrives READY TO EAT,  right out of the jar!
**Note: If this is a gift for someone, please let us know what you would like to say in the 'Add Note To Your Order' Box in your cart. We'll be sure to create a gift tag and include it with your gift, FREE of charge!**